The only person that truly matters to be on your side is – YOU
As a health practitioner, I see so much pain behind just the physical symptoms; Many of my clients that come seeking alternative medicine are cases where there are too many things happening to them physiologically at one point and for a sustained period. And they get too little answers or no definitive long-term solutions from the mainstream medical system, even after spending all their precious time, money and energy in all sorts of possible investigations and visits they have no answers or real relief from their suffering.
And as we all know – the way modern medicine works is – If their tool can't assess or pick, then the issue is not real or happening for them and the whole pain and discomfort is completely negated and treated as unsubstantiated due to lack of evidence. This means the person suffering itself is negated, or worst what's given is a Band-aid fix to temporarily shut the issue!
Worst of all what is missed is their suffering, which for that individual is true and felt by them and them alone … today I want to acknowledge everyone that's seeking this validation, that wants their story heard, and that's seeking answers in vain.
The physical can always in some way be measured, tested and assessed but the non-physical, the emotional and psychological in many ways is undermined, degraded and in many ways suppressed in our current system, like in the name of medications that are so easily dispensed that don't address the root cause but only put a Band-Aid, so that you feel numb and in turn reduce your sensitivity… but where is the healing? Where are the acknowledgment and true self-worth that everyone that's going through this truly deserves and is rightfully theirs?
Today I was so moved and touched to hear the story and feel so blessed to have come across is of – Sabrina Cohen Hatton, who went from suffering intense isolation and lack of better opportunities at every child deserves are missed, she went from homelessness at a very young vulnerable age to now become chief fire officer in London and psychologist and a writer.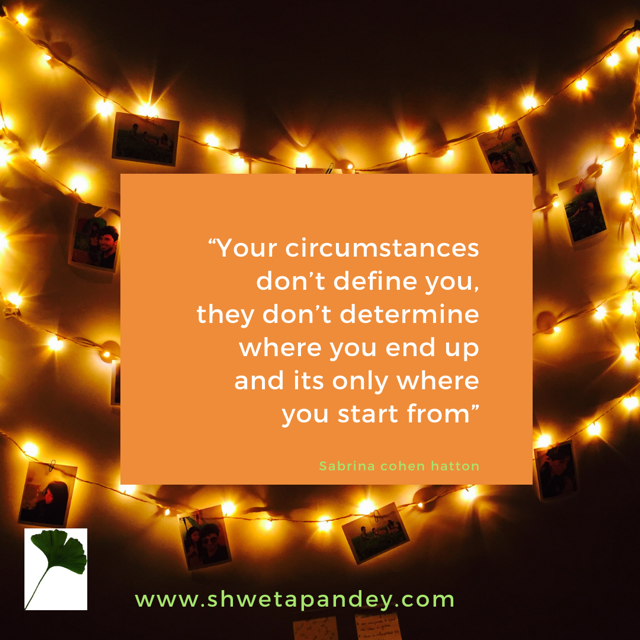 Her journey bought me to tears and inspired me to write this, her words in one of her interviews is still ringing in my ears, she says her story is a message to all that are now in the situation she was once in – " your circumstances don't define you, they don't determine where you end up and its only where you start from"…
Through her ordeal, she learned soon that if anyone can truly help her get out of her situation, it is she and she alone!
Today, on this Monday as symbolic start of a new week , if you feel marginalised by life, by lack of better opportunities, by the relationships that fail you and your self-worth, make this day about yourself and as a reminder that your present circumstances don't define you and they definitely don't determine where you will end up!
So, stand up for yourself, for your health for your wellbeing and make the right everyday choice for you 🙂